Feline Fiesta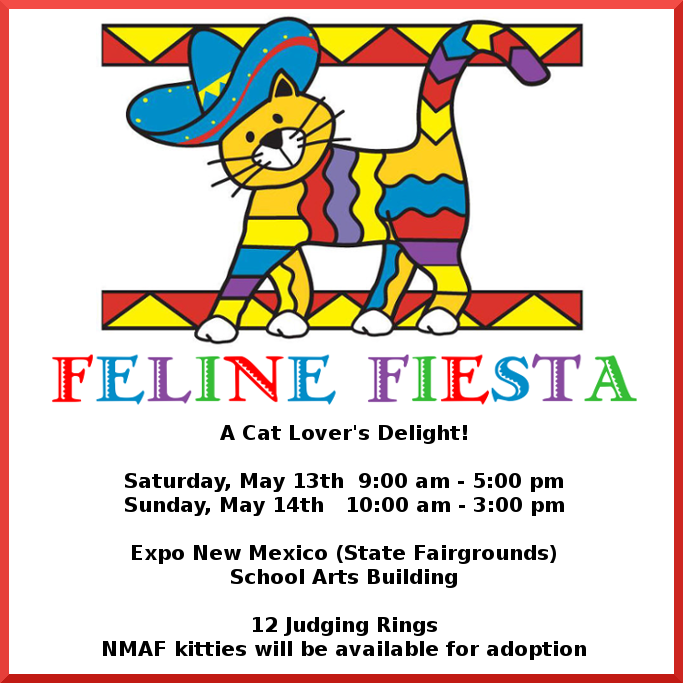 A Feline Fiesta
Saturday, May 13th 9:00 am - 5:00 pm
Sunday, May 14th 10:00 am - 3:00 pm

Expo New Mexico
(State Fairgrounds)
School Arts Building
Albuquerque
You won't want to miss this year's Show — with 12 Judging Rings and a Cat Agility Course! The Enchanted Cat Club will donate a portion of its proceeds to New Mexico Animal Friends! We invite all you cat lovers to come and join the fun, learn more about cats, and support NMAF!
NMAF kitties will be available for adoption at the show!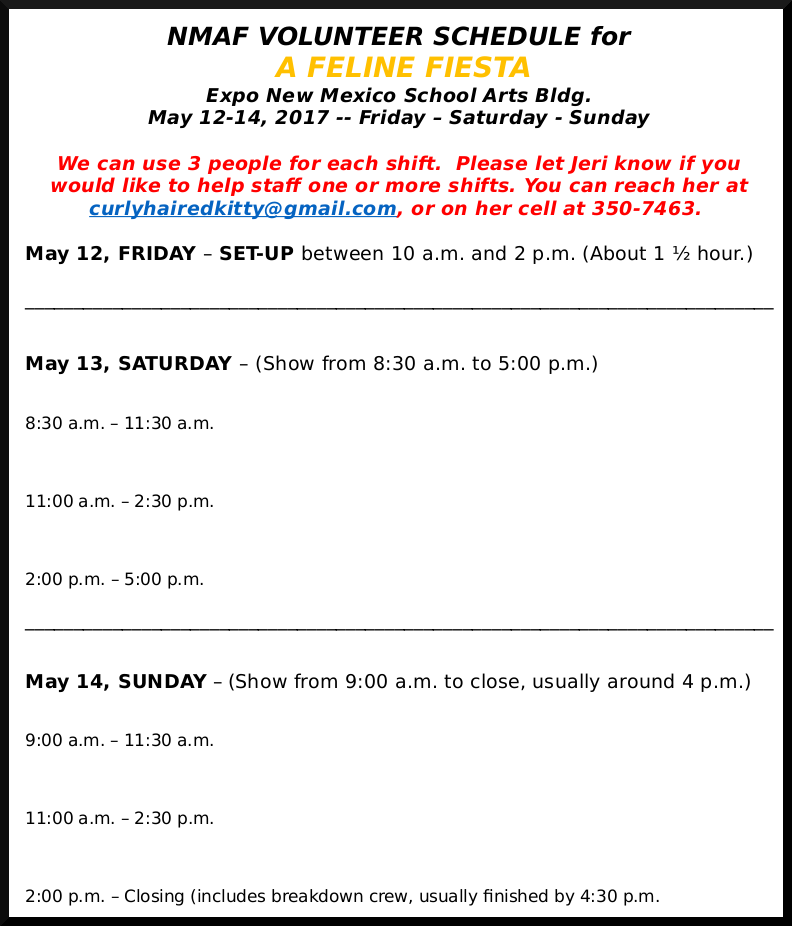 We need volunteers to help set up and/or staff the show, too!
Please see the Show schedule above and call Jeri if you would like to help staff the NMAF booth, and enjoy the Show before or after your shift.
Don't forget to bring Mom and your kids along, as May 14 will be Mother's Day!
The Feline Fiesta is sponsored by the local Enchanted Cat Club and sanctioned by The International Cat Association (T.I.C.A.).
Interested in entering your cat or kitten in the competition?
TICA welcomes Household Pet exhibitors. HHPs have their own unique Standard and titles which are comparable to pedigreed cats. HHPs are judged primarily on condition, beauty, and show presence. For more information about entering household cats in the competition, please visit www.tica.org.
---