Garage Sale 2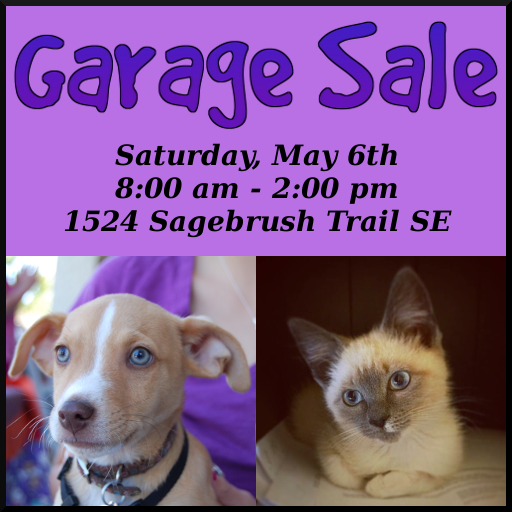 Spring Fling NMAF Garage Sale in Four Hills!!!
Come join us for our annual Spring Sale Saturday, May 6th, 8AM-2PM, part of the Four Hills Neighborhood Garage Sale Extravaganza!! Spend the whole day shopping 'til you drop, but don't forget to come visit NMAF and help support our adorable pups & kitties. We'll have everything but the kitchen sink (well, maybe that too!!). Jewelry, housewares, furniture, artwork, collectibles, pet supplies, you name it. If you have items to donate, please contact Bart at doefoot1@aol.com before the sale.
Signs will be posted. See you there!!!
---